Easter 2019 @ High Road:
Believe the Evidence!
Over Easter we as a body of believing Christians celebrated the death and resurrection of our Lord Jesus Christ. On Thursday evening we shared communion reflecting on the last meal Jesus had with his disciples. On Friday we shared a journey together as we remembered the events leading up to Jesus' death on the cross. On Sunday we celebrated Jesus' resurrection – death defeated, victory over sin as Jesus pays the price of our sin, and the gift of eternal life for us.
On Easter Sunday we took as our theme 'Believe the evidence'. Is this just a nice story? Does evidence for these events exist? If so what evidence? This is a huge topic (which we would be happy to discuss further with you) and so we were only able to look at three aspects on Easter Sunday; 'The evidence of the prophets' who said Christ would suffer, die and rise again; 'The words of Jesus himself' who said he must go to Jerusalem, suffer many things, be put to death and on the third day rise again and 'The words of the women' who went to the tomb and heard the message: He is not here; he has risen.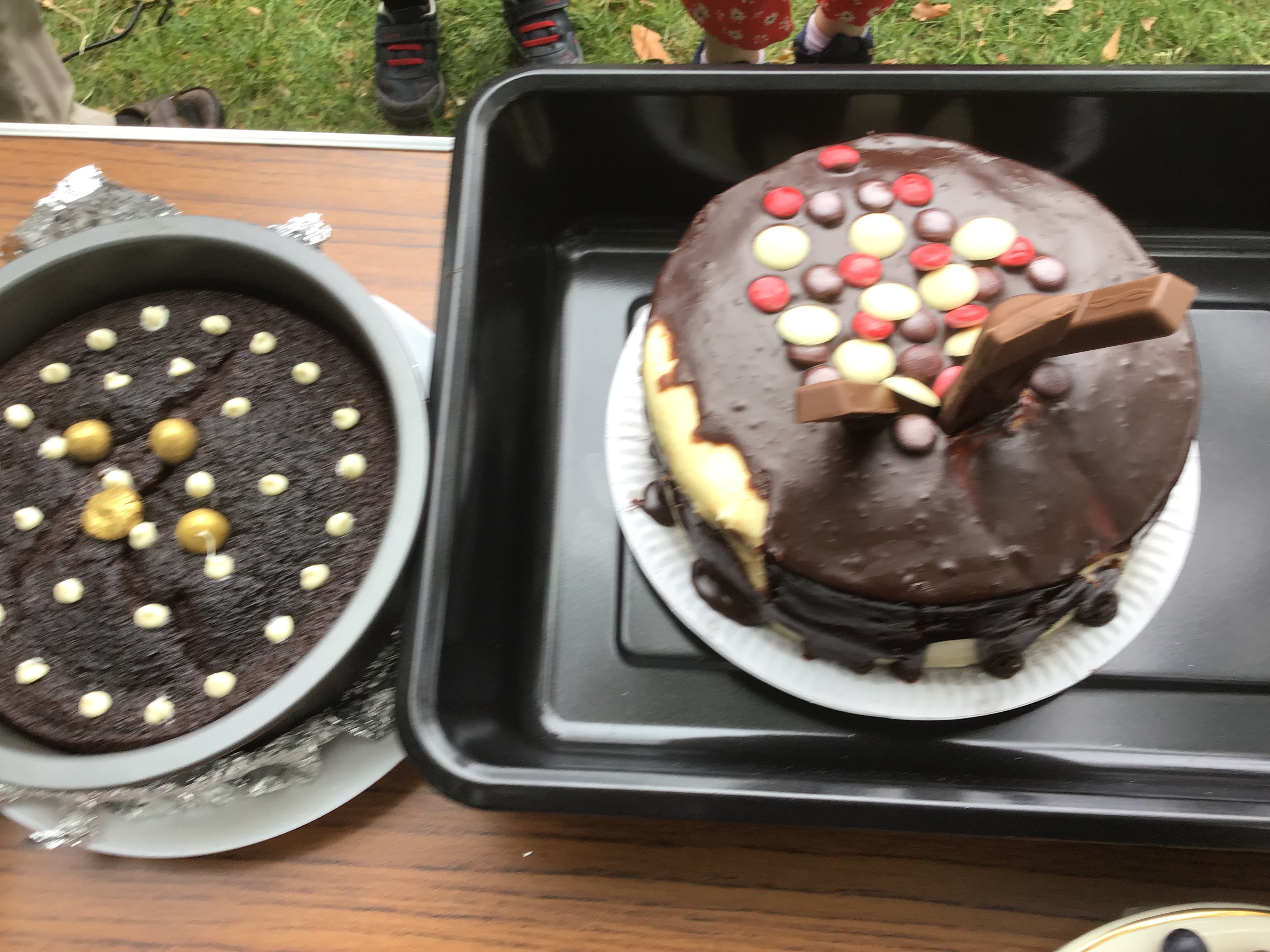 Pop-up party (garden party)
Saturday 11 May
To our neighbours and the shoppers in Ilford we offer a big welcome … crafts … games … music … and plenty of tea and coffee, cakes and biscuits.  From time to time this event 'pops up' in our church front garden. The tables are put out, the tea is made, games are set up and we offer everyone the opportunity for a cupper and a chat or just the chance to take the weight off your feet while the children enjoy the games.
Keep your eyes open as you pass, come and join us, ask that question you always wanted an answer to, learn more about Christianity and the services and activities the church provides, catch up with friends, make new friends, enjoy the hospitality.
Church Weekend:
18-19 May 2019 – Whole-life disciples
The Lord has an amazing way to make something special out of our mistakes.  We had recently been due to go away but when this did not happen –  food … fun … fellowship … games … prayer … all combined for a great "weekend at home" held in the church.
We asked God to help us develop our vision as a church to journey together as the family of God under the Lordship of Jesus Christ.  And we were not disappointed: our speaker Lindsay Caplen, from London Institute of Contemporary Christianity, spoke to us about:
being both a gathered and a scattered church;
our frontlines (where we are, who we meet in our everyday activities)
recognising we are disciples every moment of every fay
the Lord is interested in the whole of our lives – and we are disciples under his Lordship every moment of every day
Often our church mission strategies revolves around recruiting volunteers to give up some of their leisure time for church activities.  But what if the strategy was to equip every disciple of Christ, every member of the church family to be an ambassador for Christ in who we are and all we do?
We came away knowing that this has been an important weekend for us and it has given us a lot to think about and develop in the coming months.  Why not join us on this exciting journey?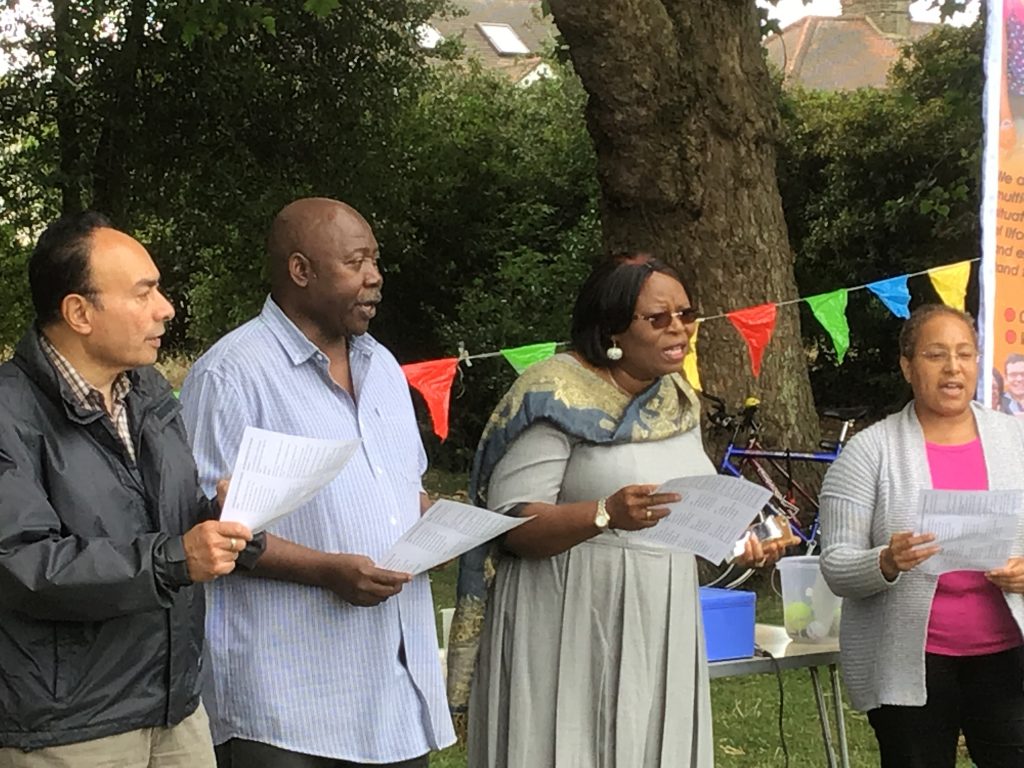 Sunday in the Park, 14 July 2019
We came to you, where you there?
On the 14th July on a bright dry Sunday afternoon we brought the church to our local park.  It was an event enjoyed by all ages – those already part of our church family, and those on a journey towards faith in our Lord Jesus and church.
There were games and craft activities, all based on Bible passages, plenty of food, races for all ages, and a tug-of-war. This year's theme was 'The Great Park Bake-Off'.  Lots of cakes had been baked – different sizes, shapes, colours, flavours, each unique just like each of us.  Just as each cake was unique and loved by those who ate them, we are all unique and are loved by God.  Lots of us in the park can tell you how we know God loves us and how His love helps us in our day-to-day lives.  If this is not your experience why not get in touch for a chat and we can explain how the death and resurrection of Jesus reveals God's love for each and every one of us.
Or join us one Sunday morning (one service in the summer at 10.30am and from 22nd September two services at 9.30am and 11.30am).  A warm welcome is waiting for you.