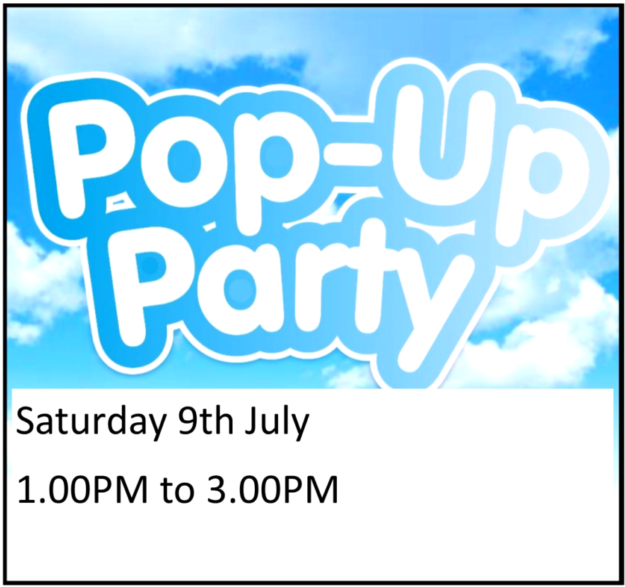 March for Jesus – 25th June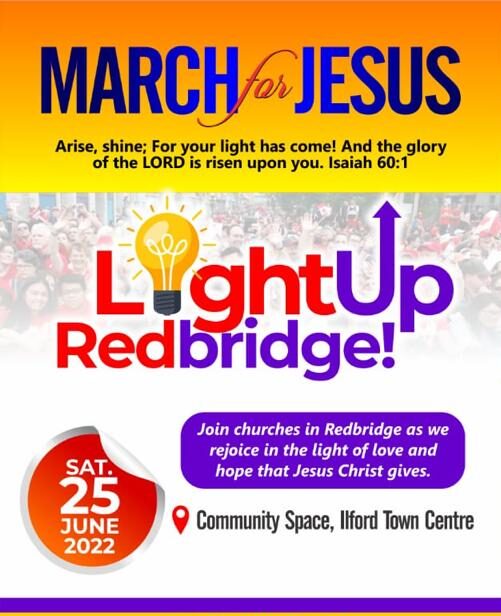 Churches in Ilford came together to proclaim the love of Jesus in songs, faith testimonies, gospel preaching and giving out food and drink to passers-by.
Jubilee Concert – Saturday 4th June 

We had a joyful evening of music, song, and dance in celebration of God's amazing grace on our Queen. Pictures from the Queen's 70 years' reign were on display to be enjoyed.
Garden Party – Thursday 2nd June 

From Thursday 2nd June to Sunday 5th June we enjoyed a long public holiday weekend to mark the 70th anniversary of our Queen's reign.  We had a lovely, chilled-out pop-up garden party on Thursday 2nd June. It was good to meet and welcome local passers-by. We were thankful for good weather!
JIGSAW anniversary – Sunday 15th May 
JIGSAW (Jesus in Games, Stories and Worship) is our dynamic children's programme. We teach on Sunday mornings for girls and boys between the ages of 3 and 11.  Each year JIGSAW celebrates its anniversary in May.  It was a joyful and fun time as the children led prayers, readings, and a drama about the Good Shepherd with the help of leaders. There was a lively game with balloons too!